This editorial design is based on the powerful speech
Solitude of Self
 delivered by the suffrage pioneer Elizabeth Cady Stanton in 1892, a classic argument for why women need to be enfranchised by a Sixteenth Amendment. I acted as both the editor and meaning maker of the book. The design was inspired by newspapers in 19th and 20th century, especially the newspaper
Suffragette
, thus attempts to give a journalistic presentation of an old but still relevant message to the modern audience. This book also includes secondary texts such as facts and timelines of suffrage movement to assist for a better comprehension. 
Keyword
     Editorial Design  |  Print  |  Craftsmanship
Role
     Designer  |  Bookbinder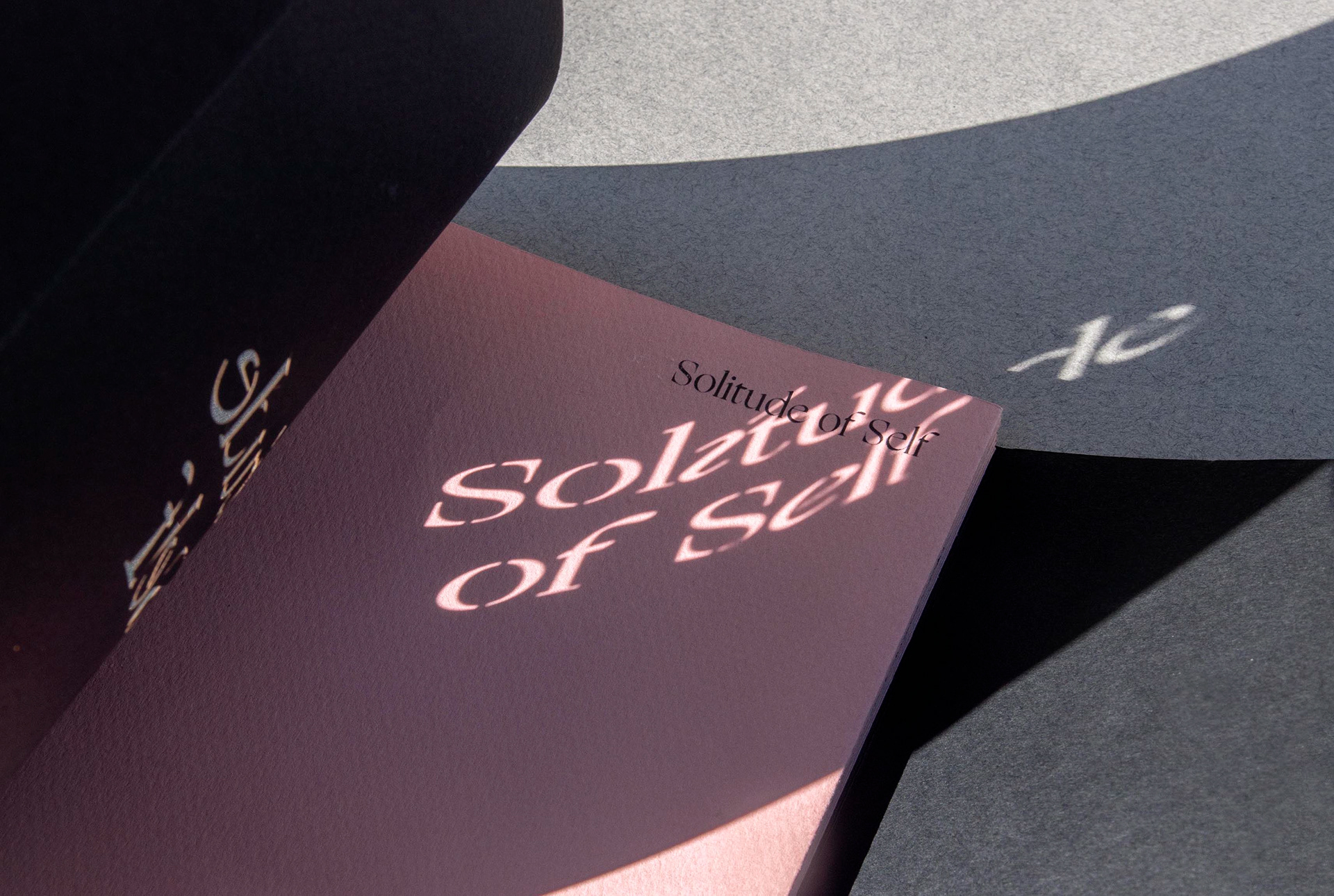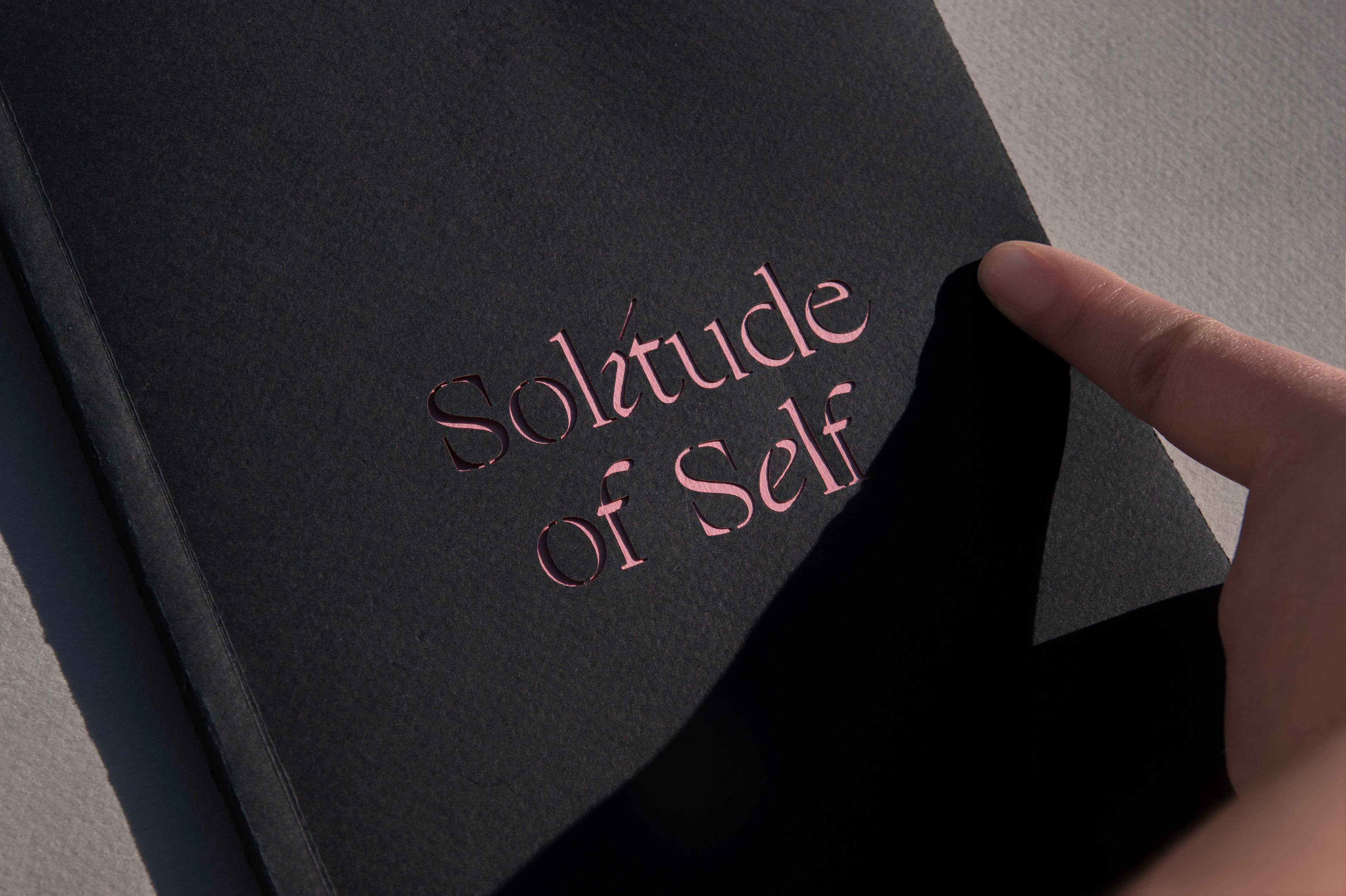 The design was inspired from newspaper, considering such speech would make the front page then, and the suffragist movement would be a piece of fresh news during the time when the speech was delivered. Besides
Suffragette
, I looked into modern newspaper layouts including
New York Times
, and contemporary newspaper-inspired designs including
Creamier
by Atelier Dyakova. As the process progressed, I also realized that being inspired by newspaper does not mean imitating an exact newspaper editorial layout with little design freedom. I hence took the elements of newspaper that I want to incorporate such as rules, columns and grids, developed an independent editorial system, and still leave the design with great space for variation.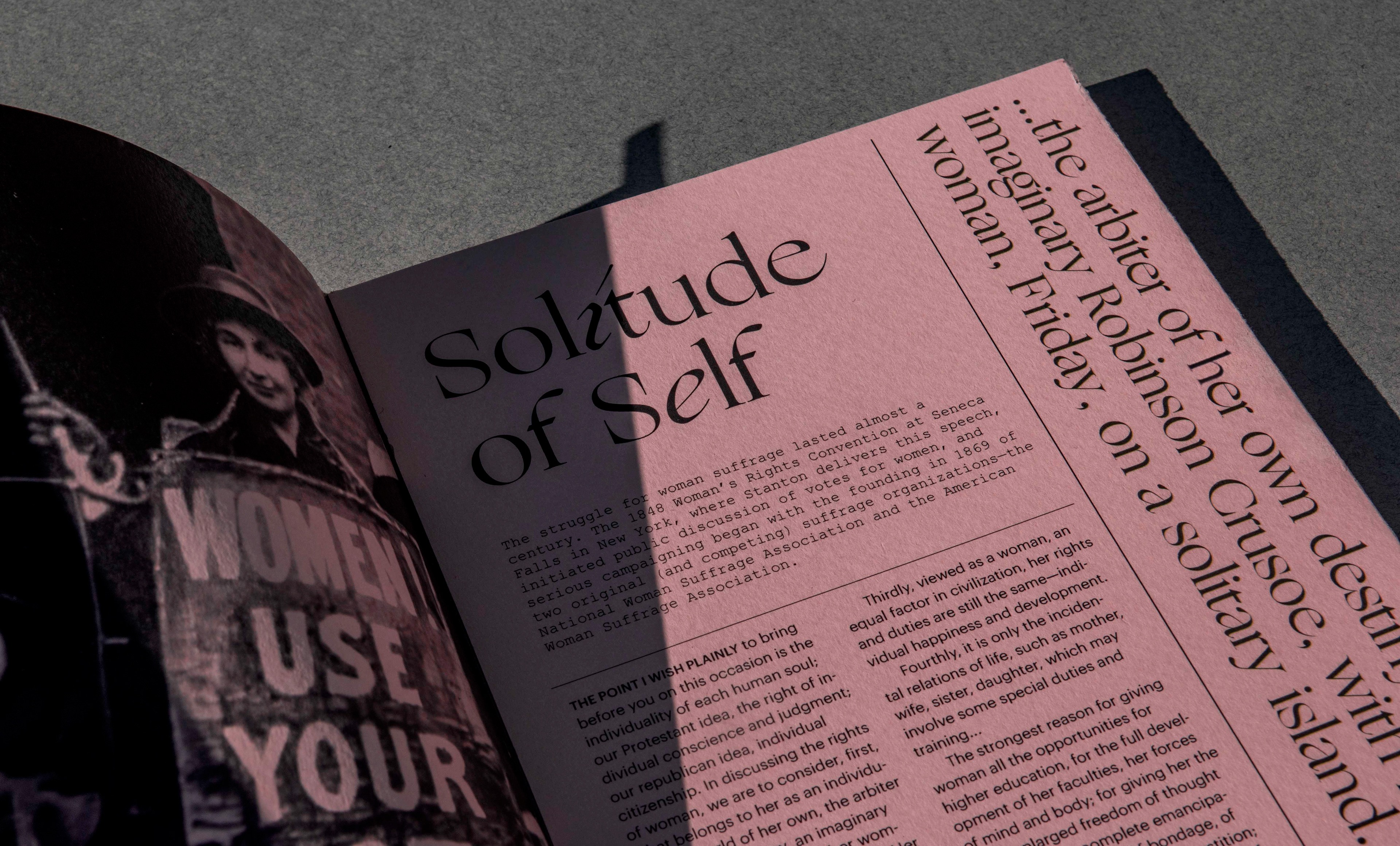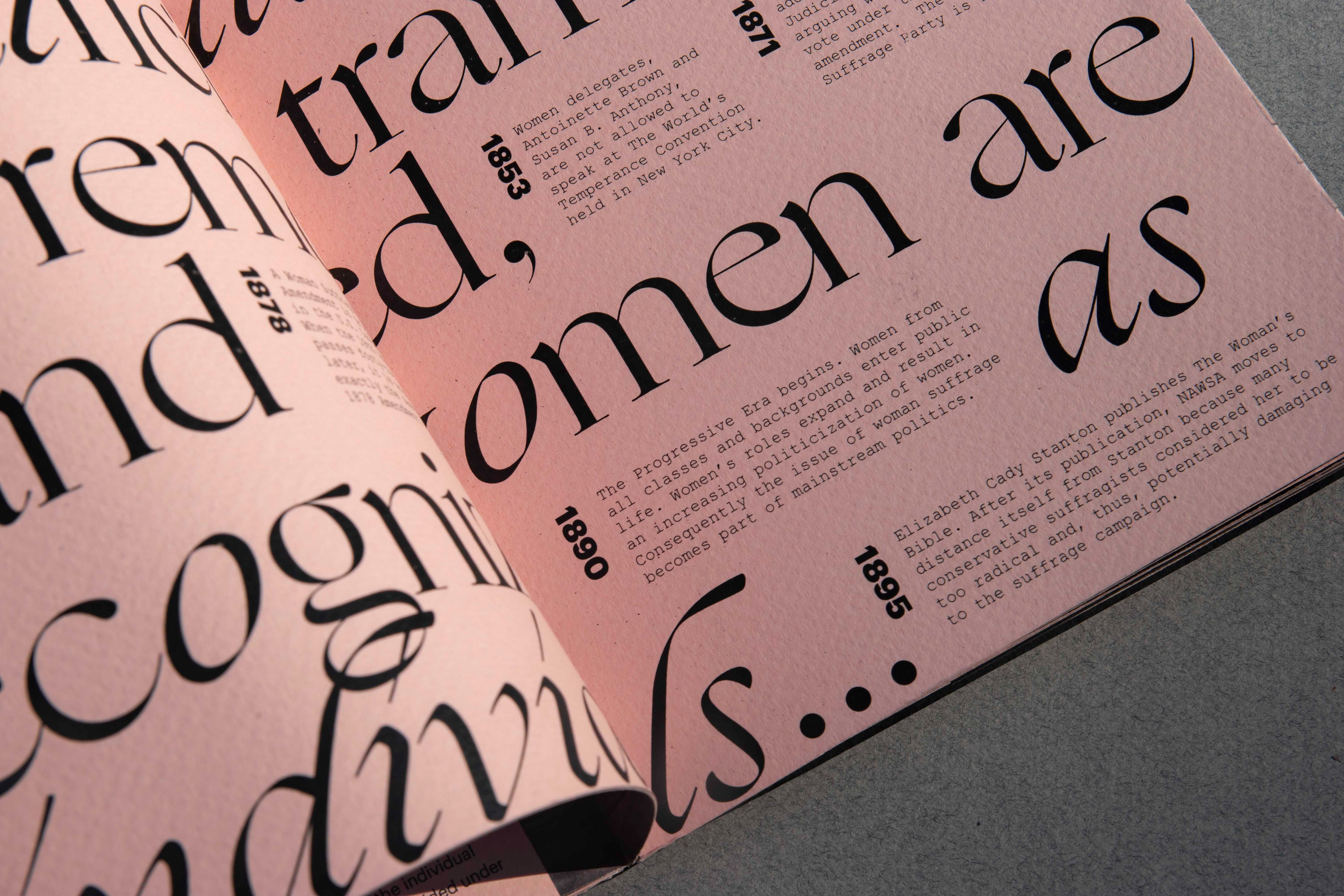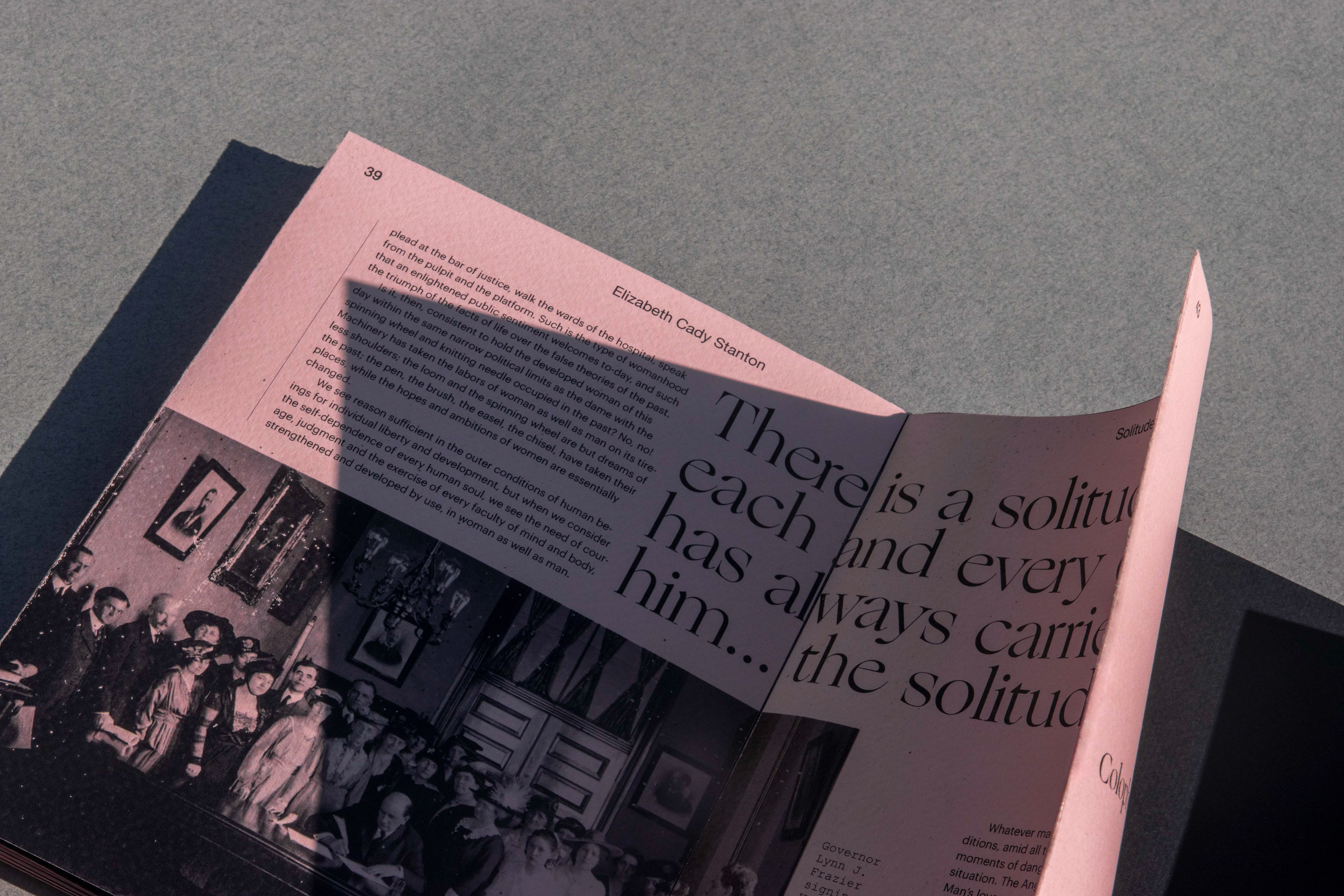 The book is perfect-bound with solid black inside the french folds.