The creation of the poster is aimed to gather information of the events inside Sam Fox School of Design & Visual Arts and Kemper Art Museum in Fall 2019, and theoretically be sent out to members of the Washington University community. The two sides of the poster (front
poster side
and back
info side
) work in the same visual system— especially connected by the outlines of large 2019 types in the background.
Keyword
     Poster  |  Informational Type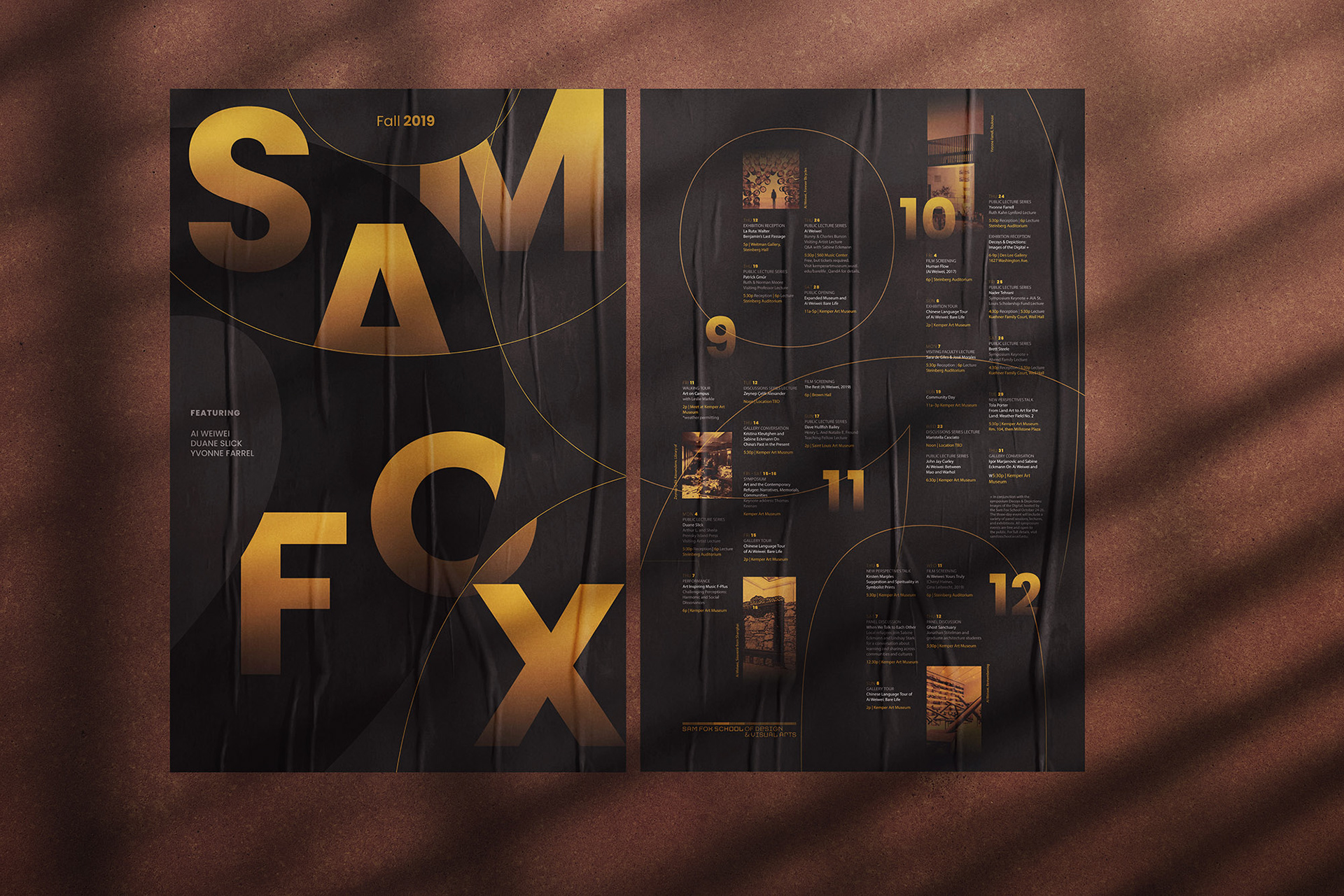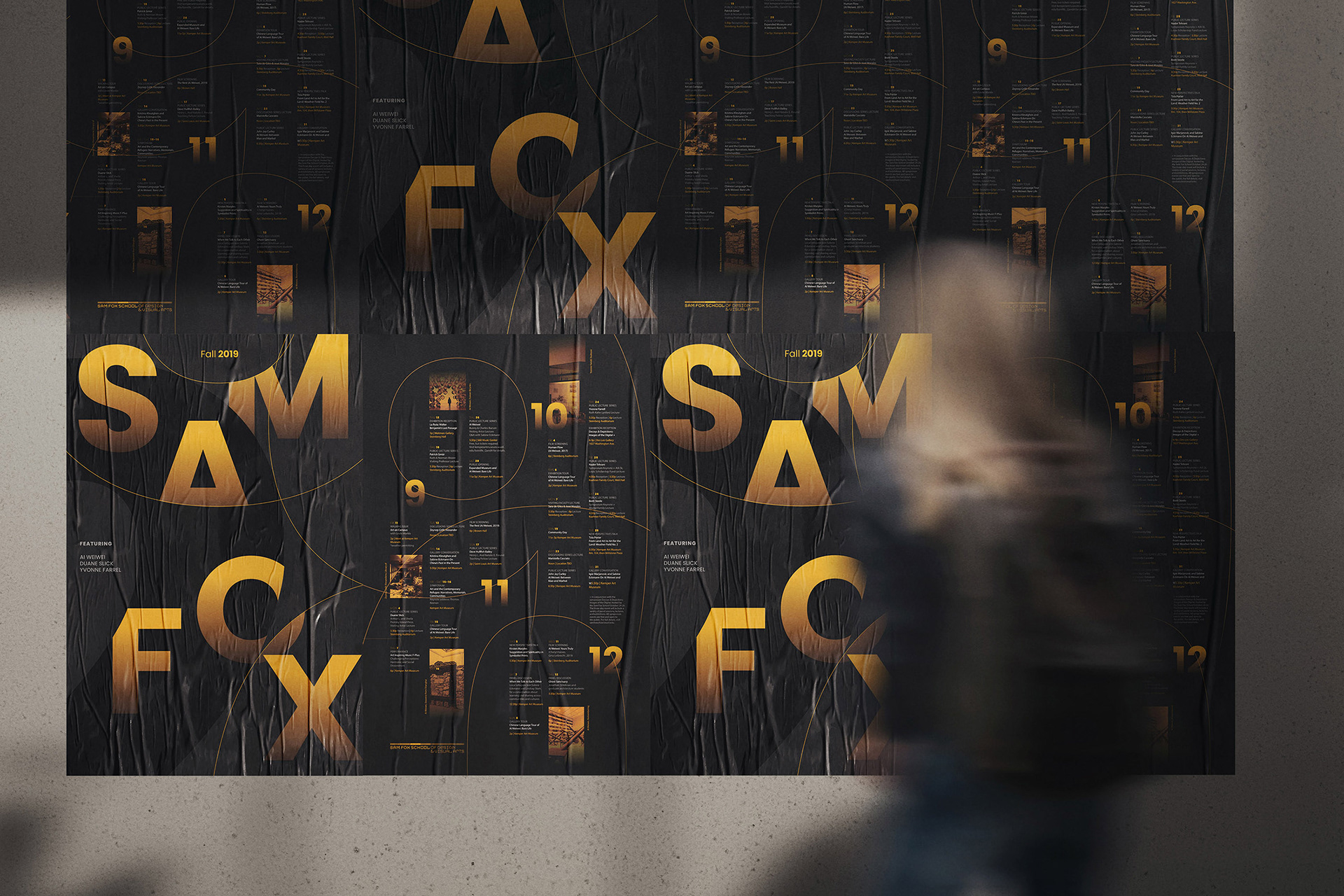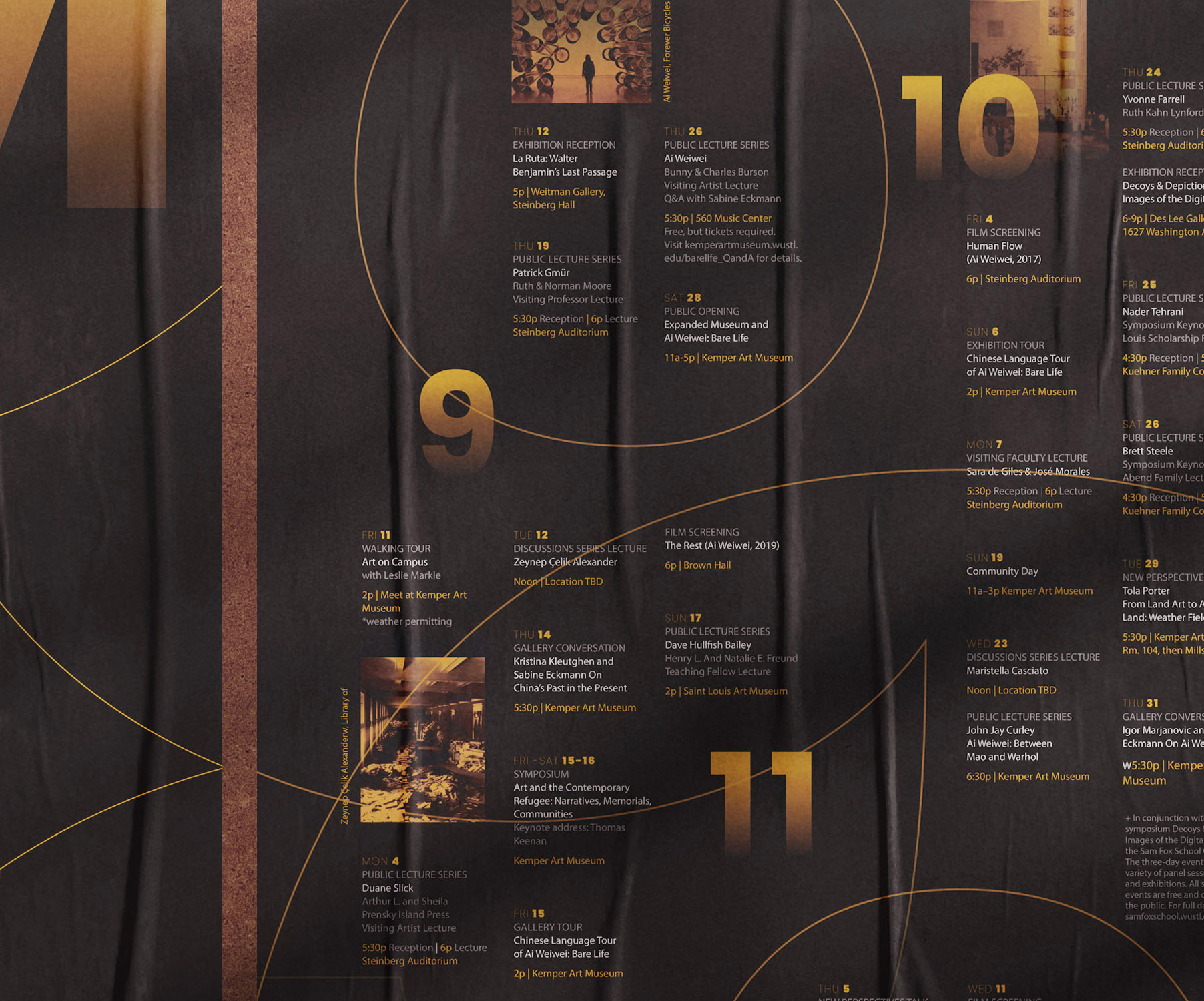 After the simplest grid, the process started off from outrageous color schemes— inspired by Sam Fox School's blue and orange logo, vibrant color combinations were tested out, then gradually shifted to a monotone dark grey background. Gradient was also discovered as a design motif.
Click to view the evolution of the info side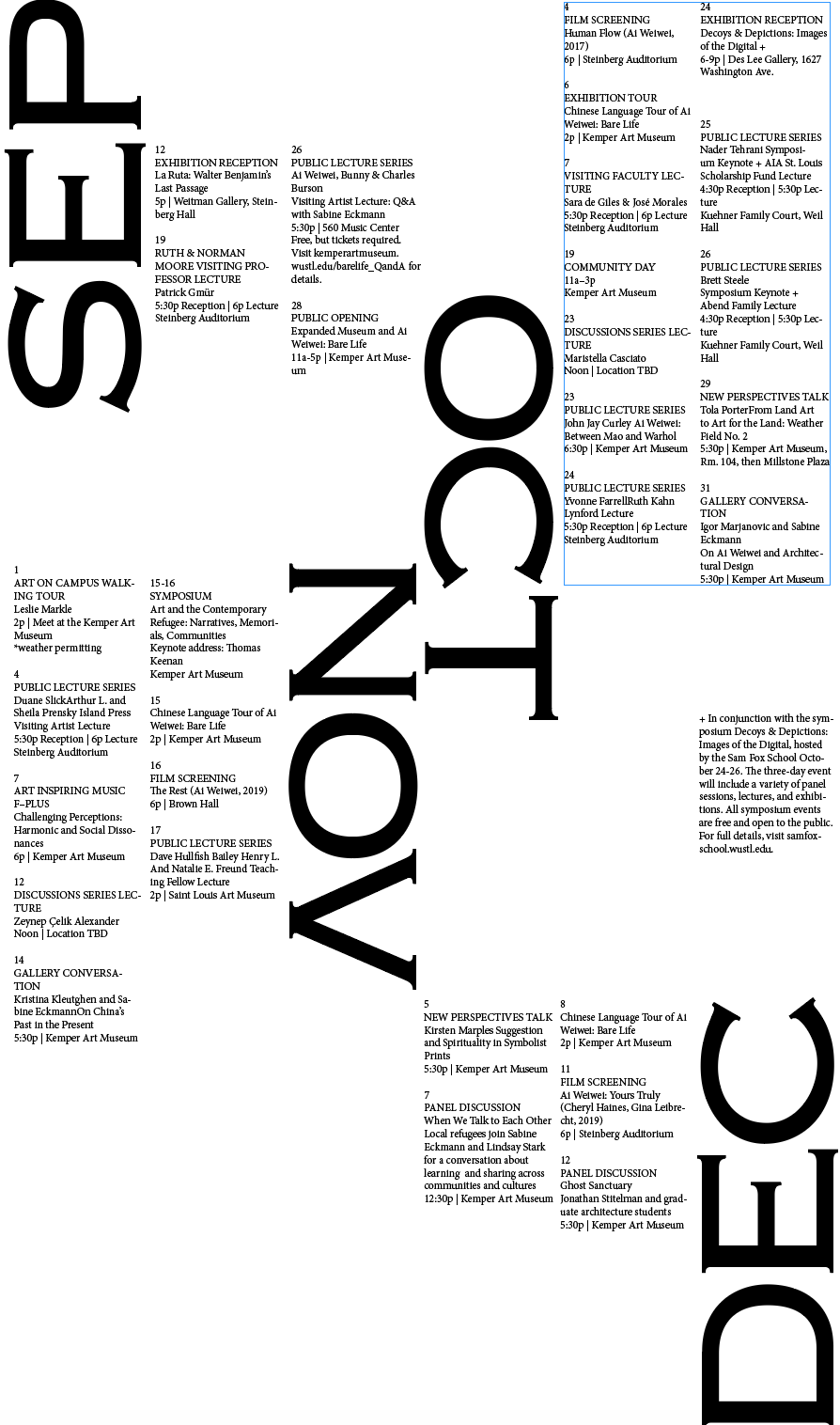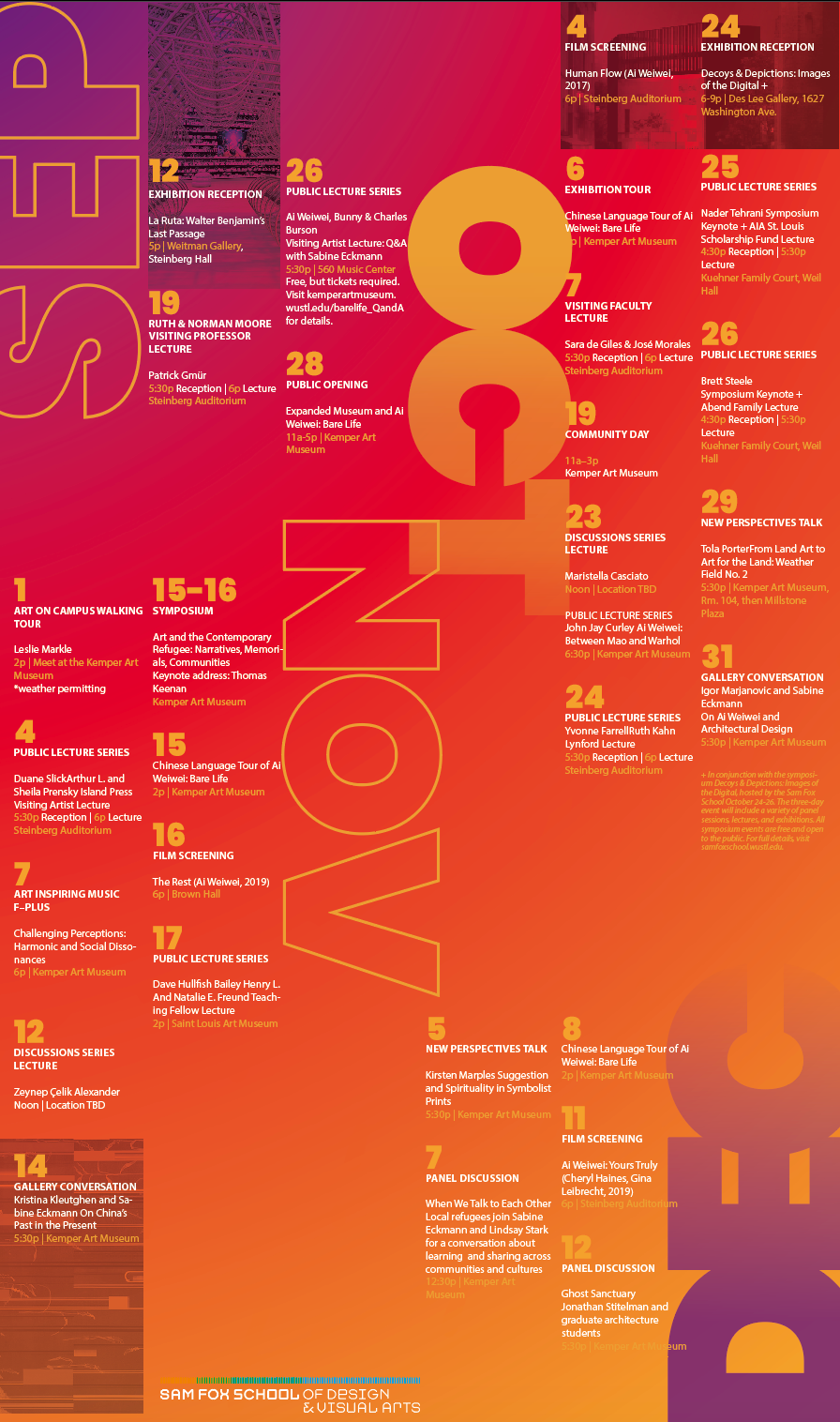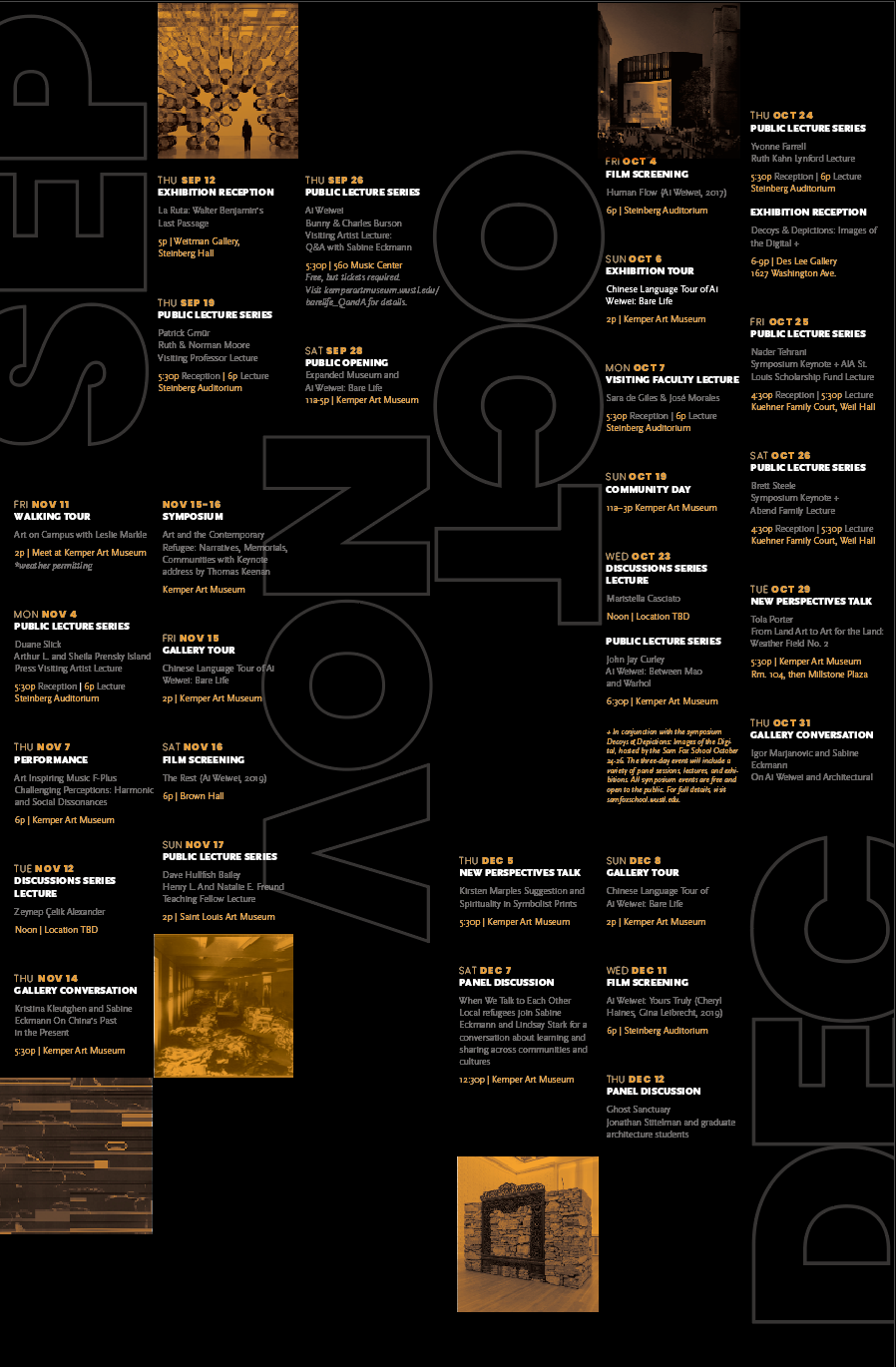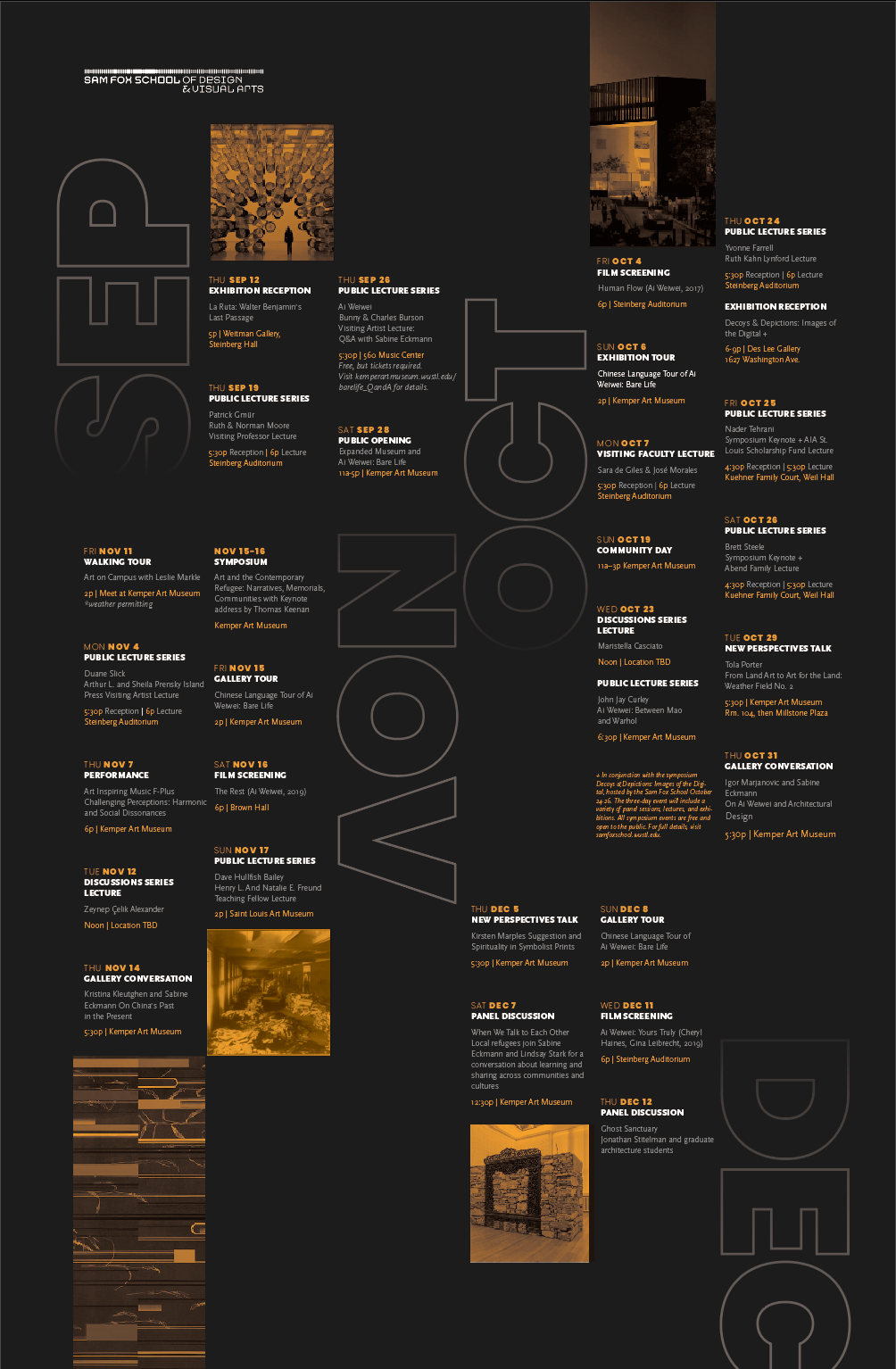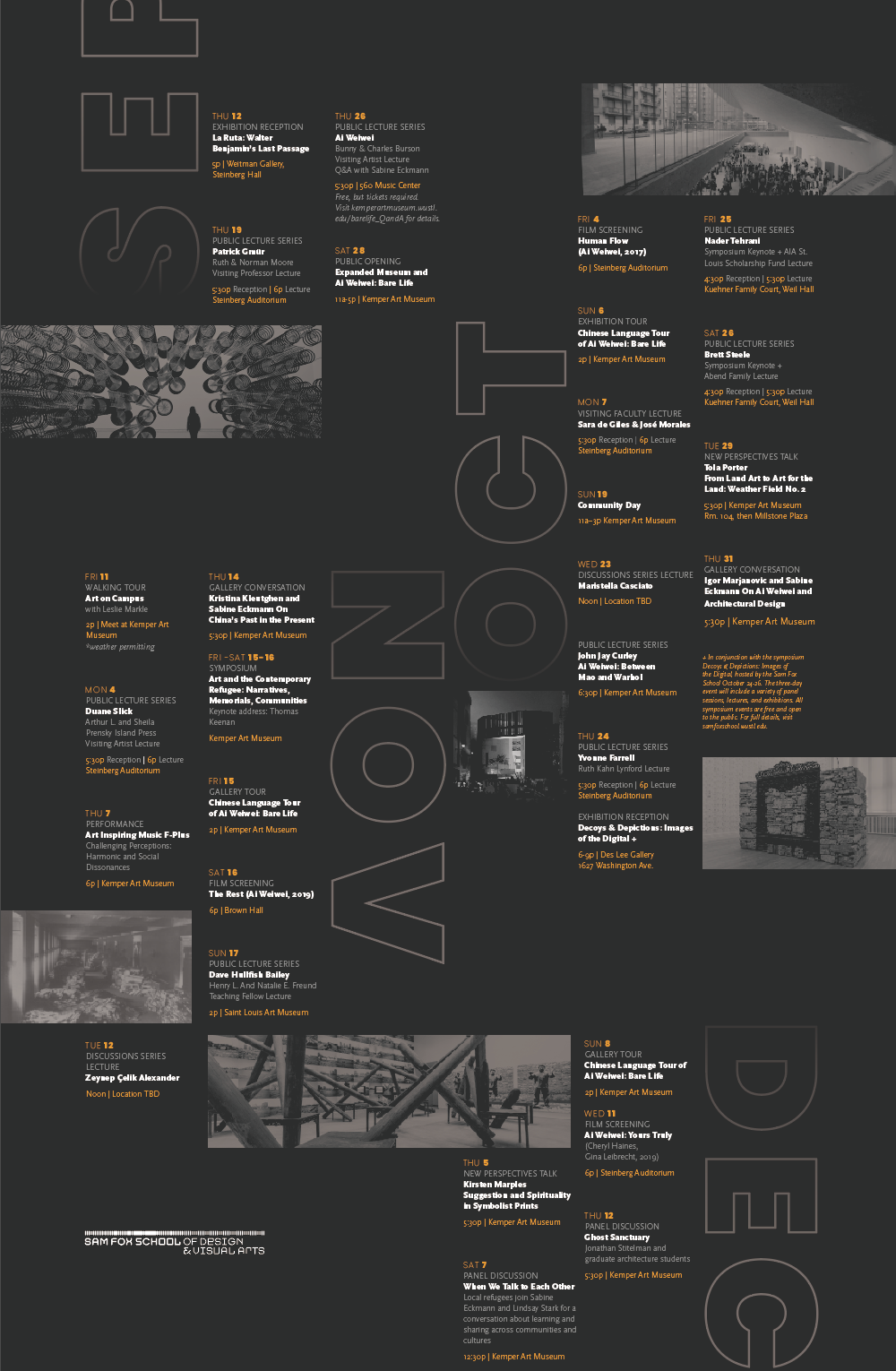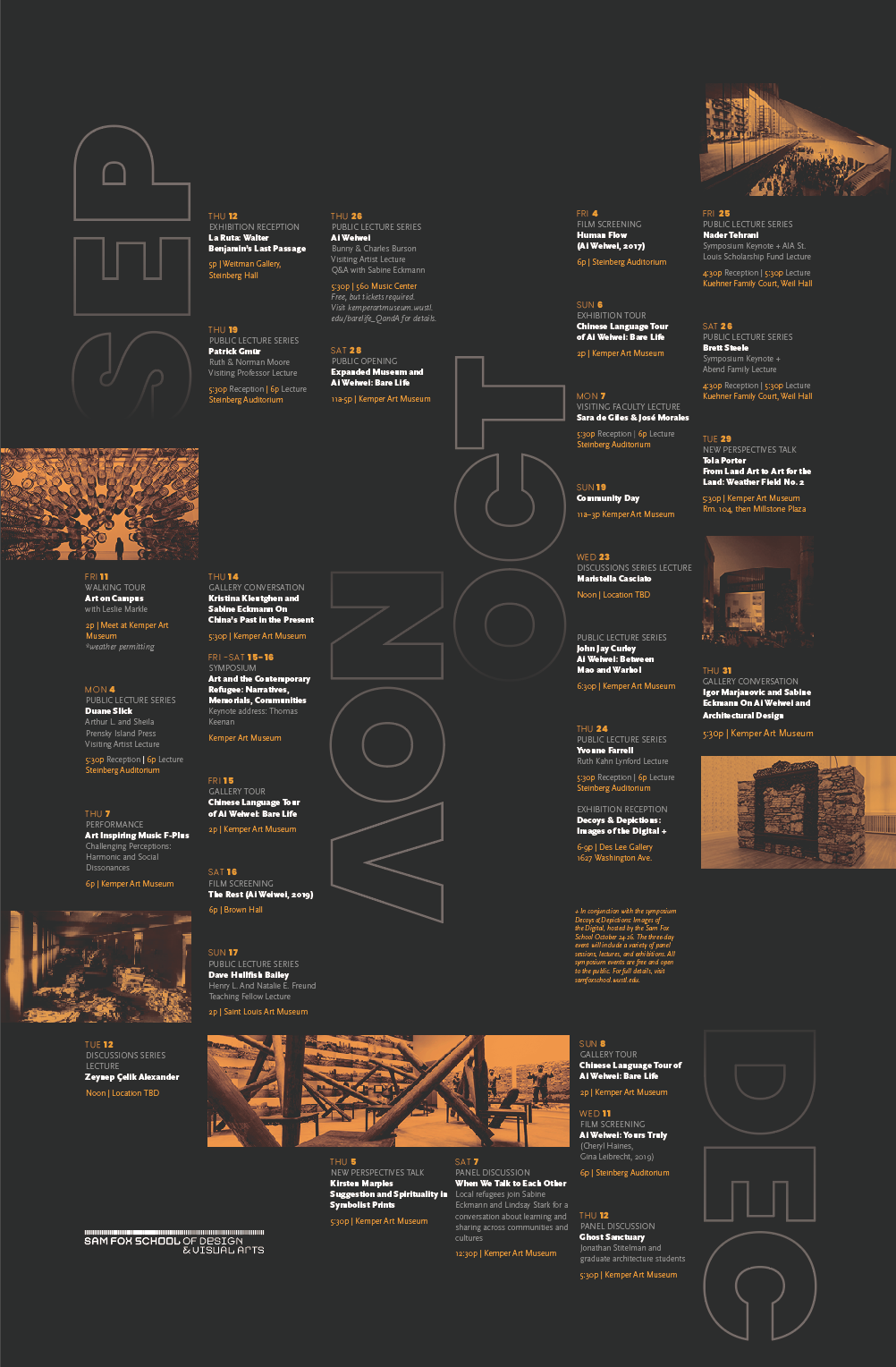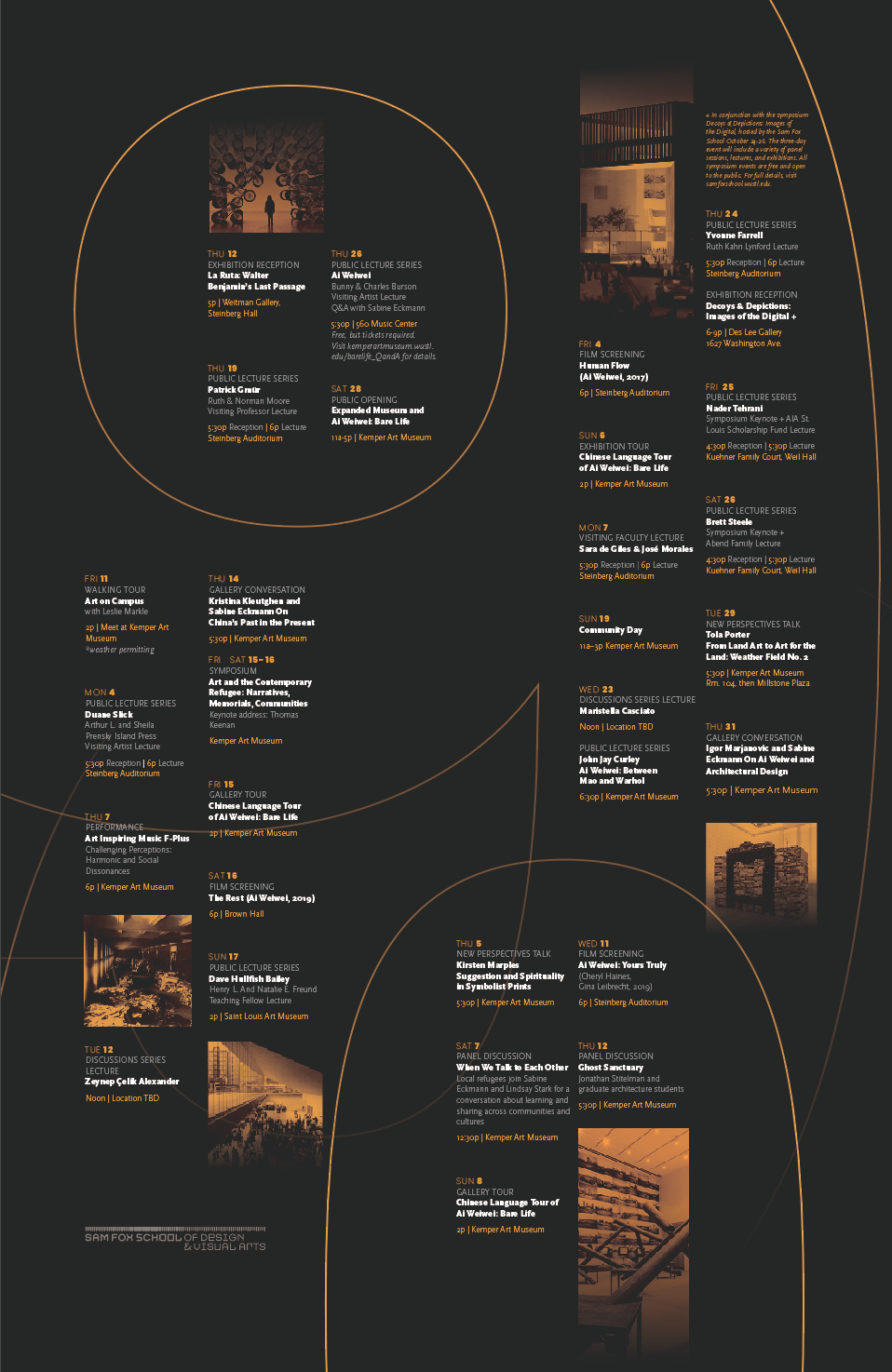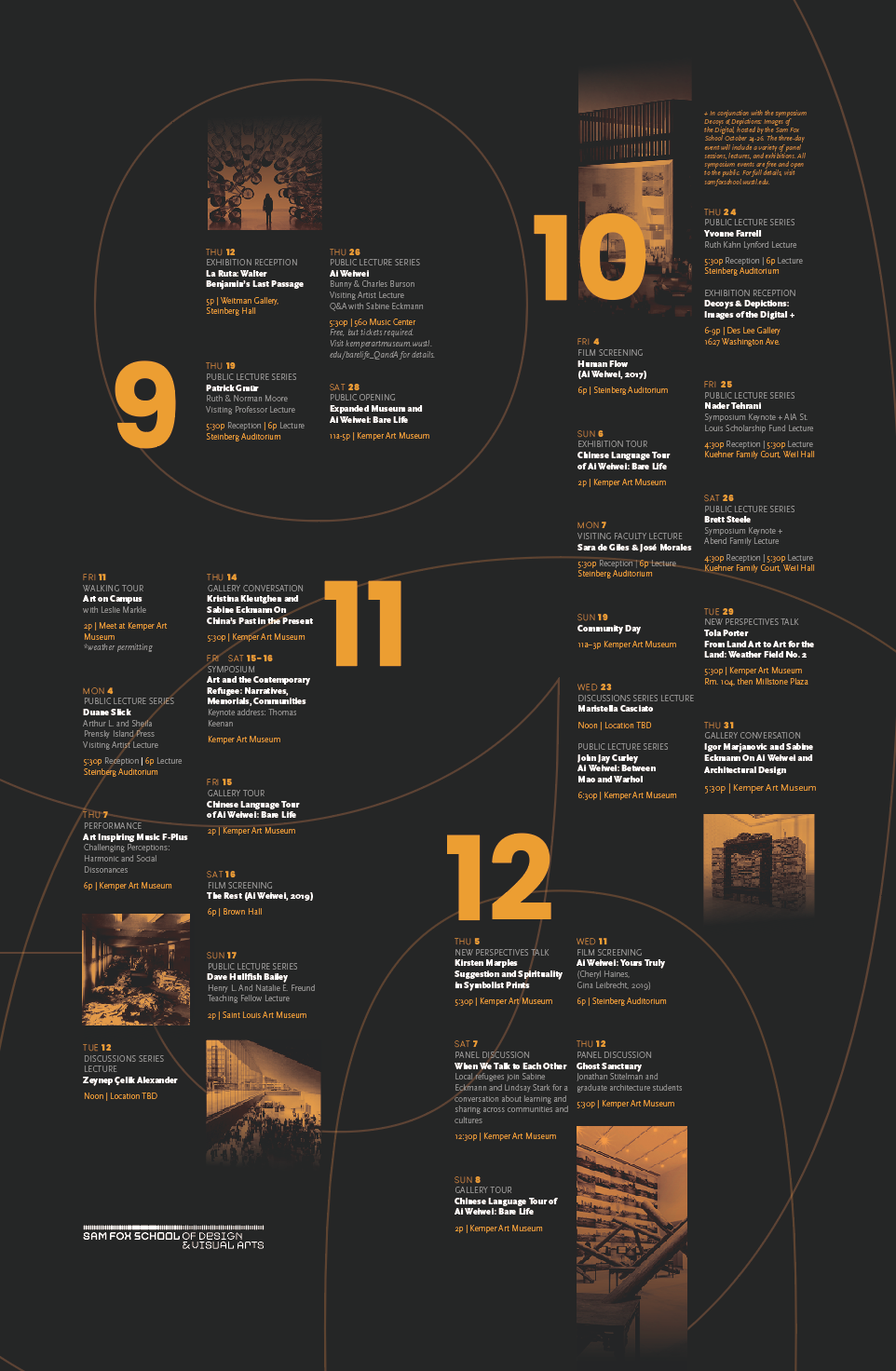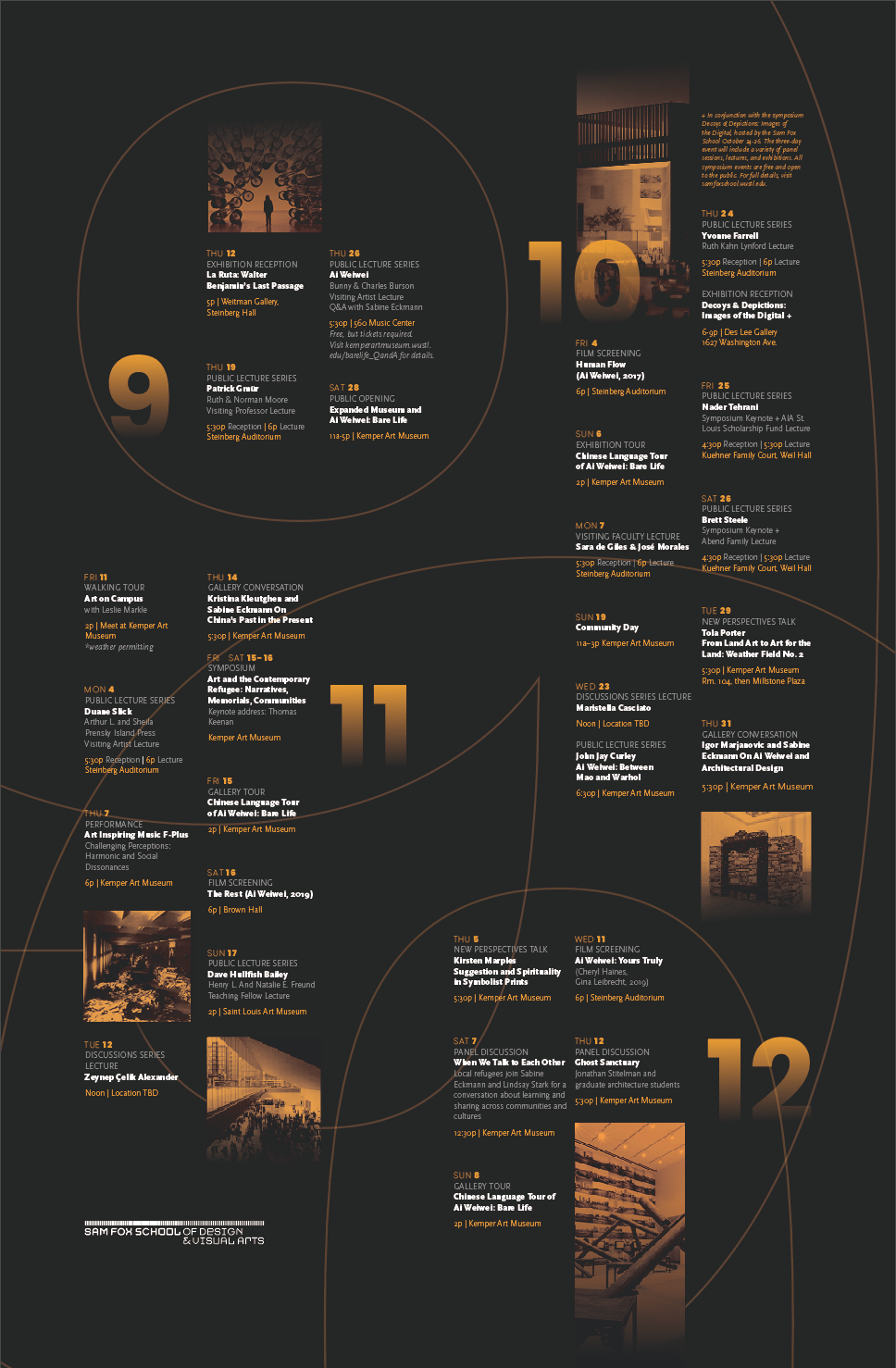 I explored the consistency of design language across the two sides, and extended the large type of 9 on the info side to the poster side, so that the two sides are connected. Curved parts of the 2019 are juxtaposed and adjusted to be tangent to each other in the background.

Click to view the evolution of the poster side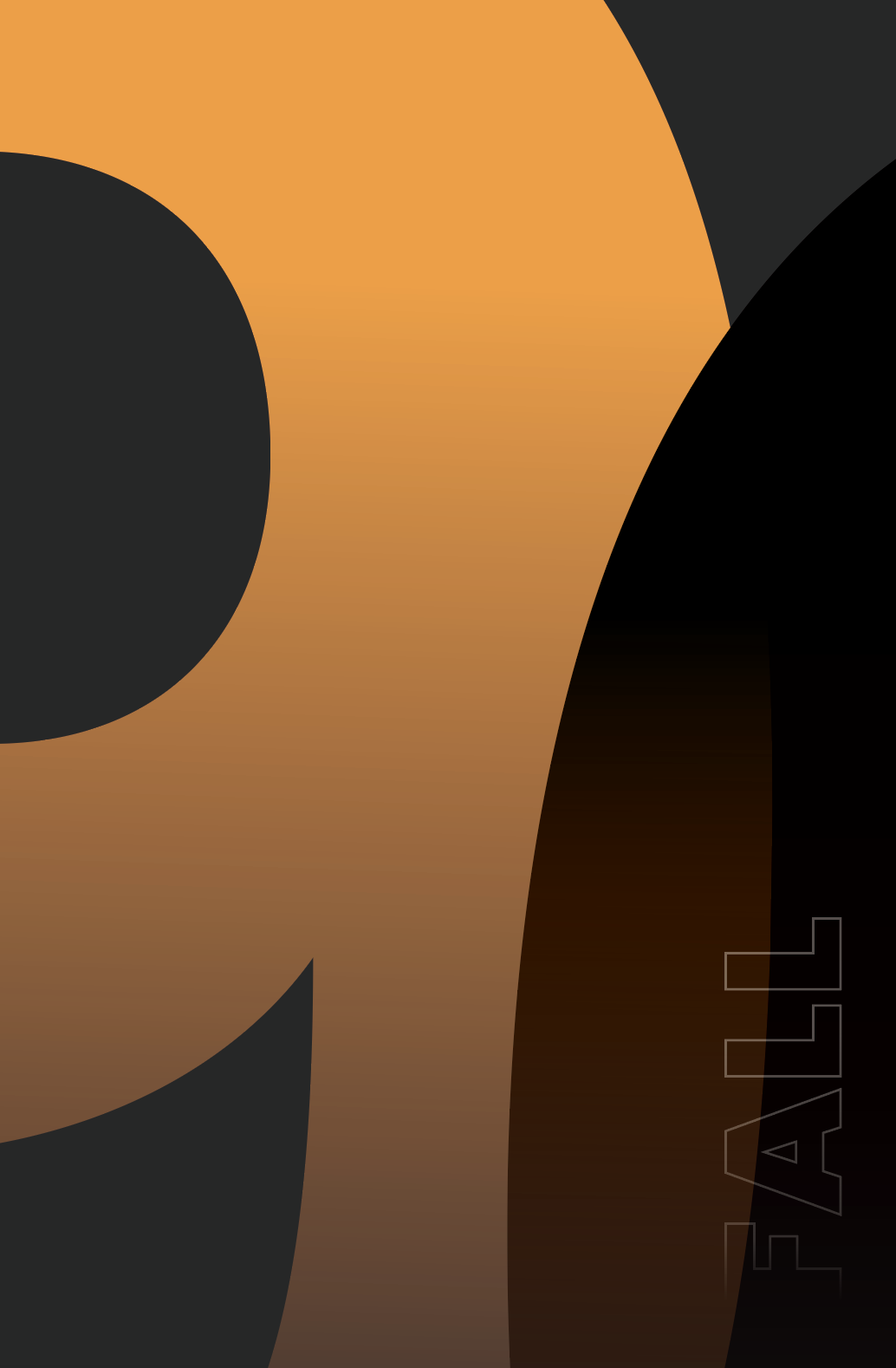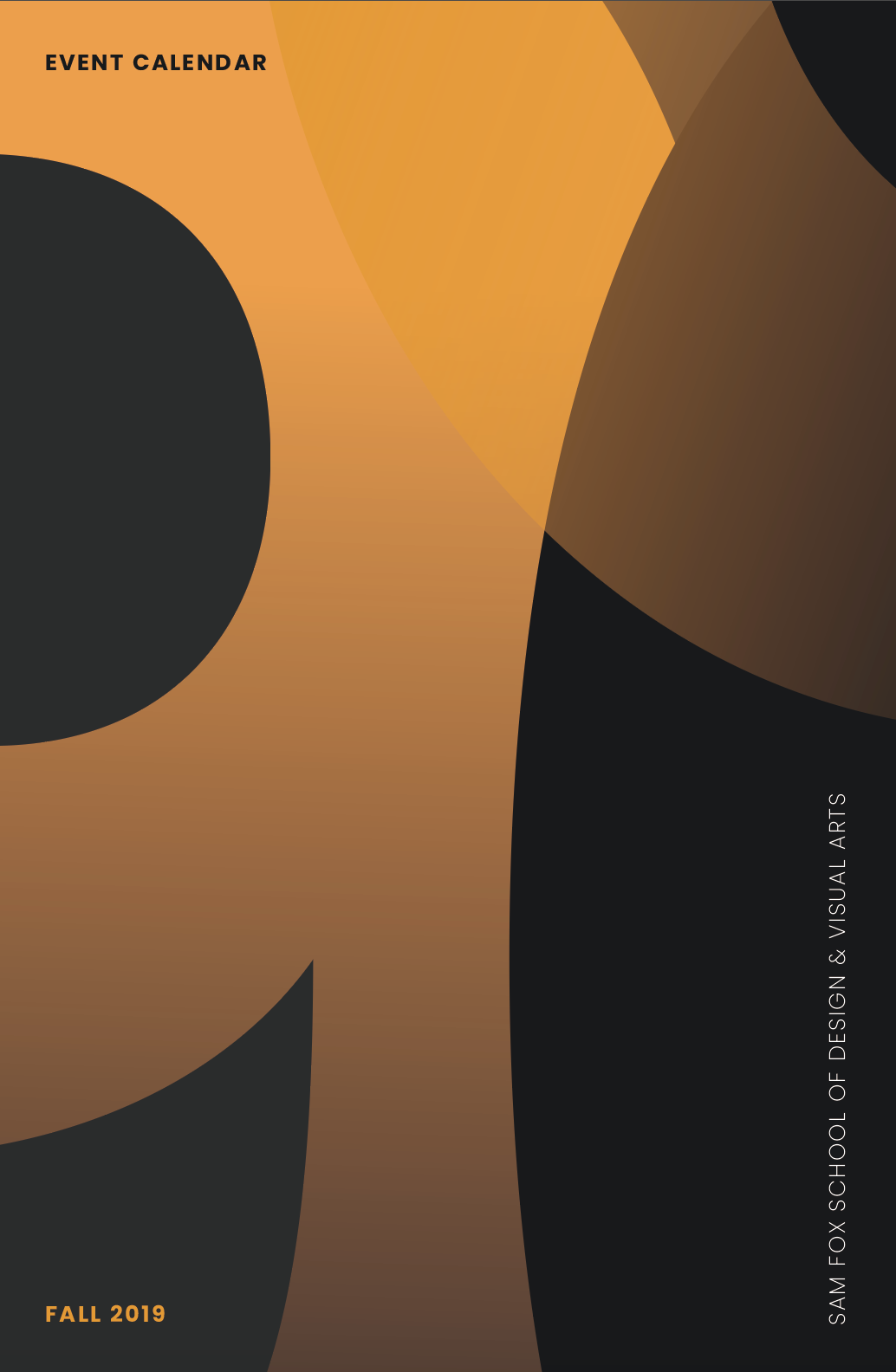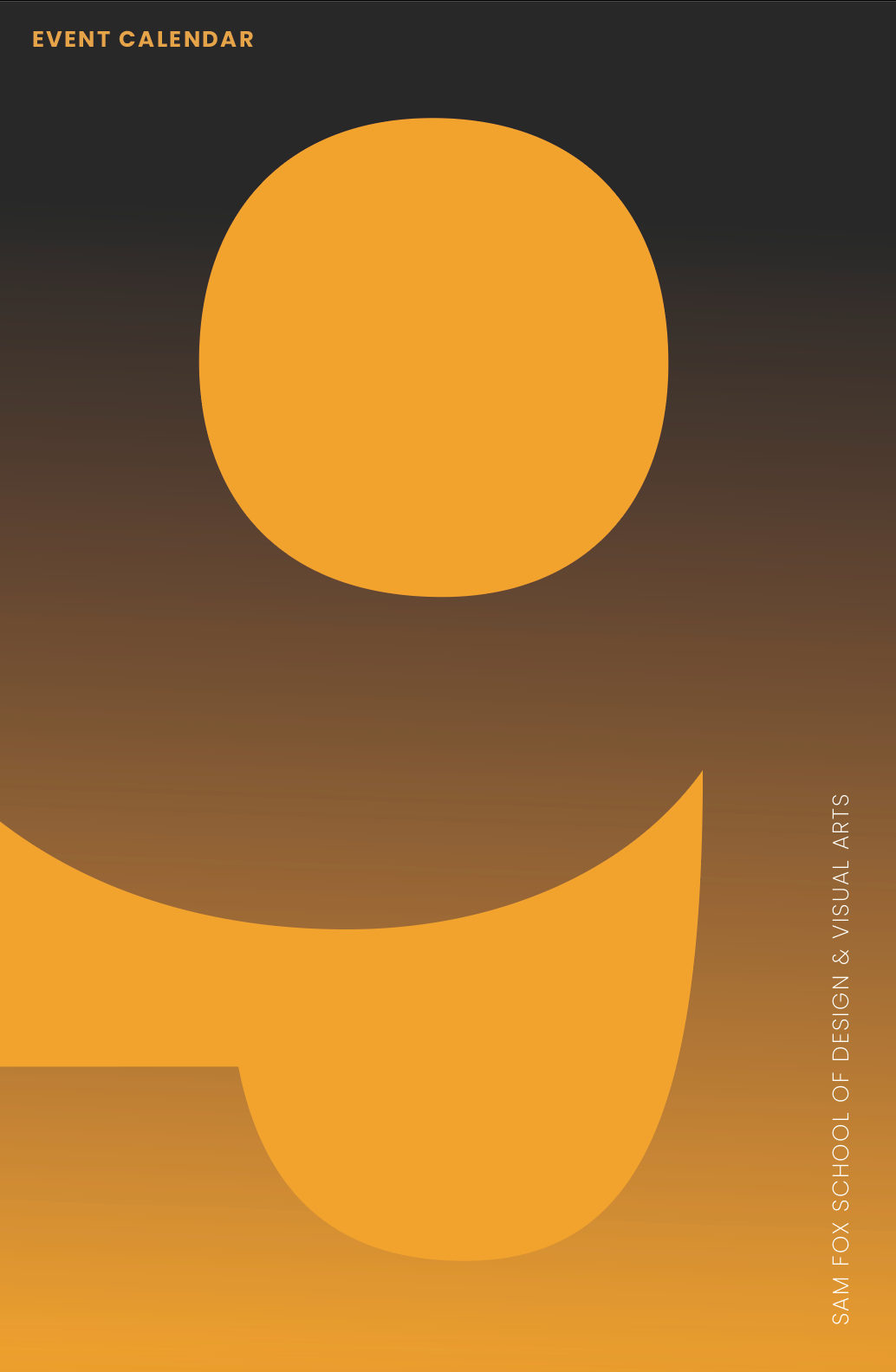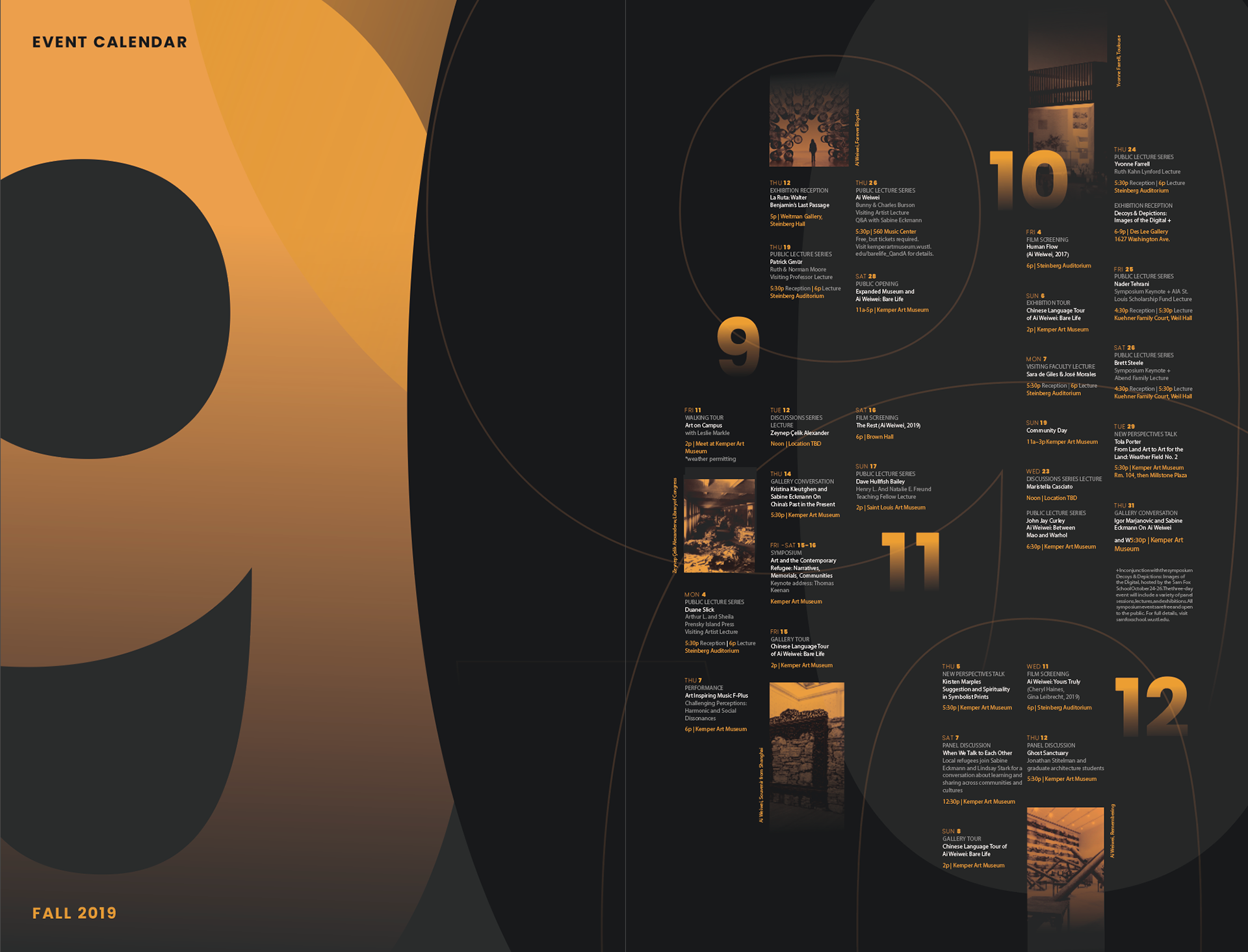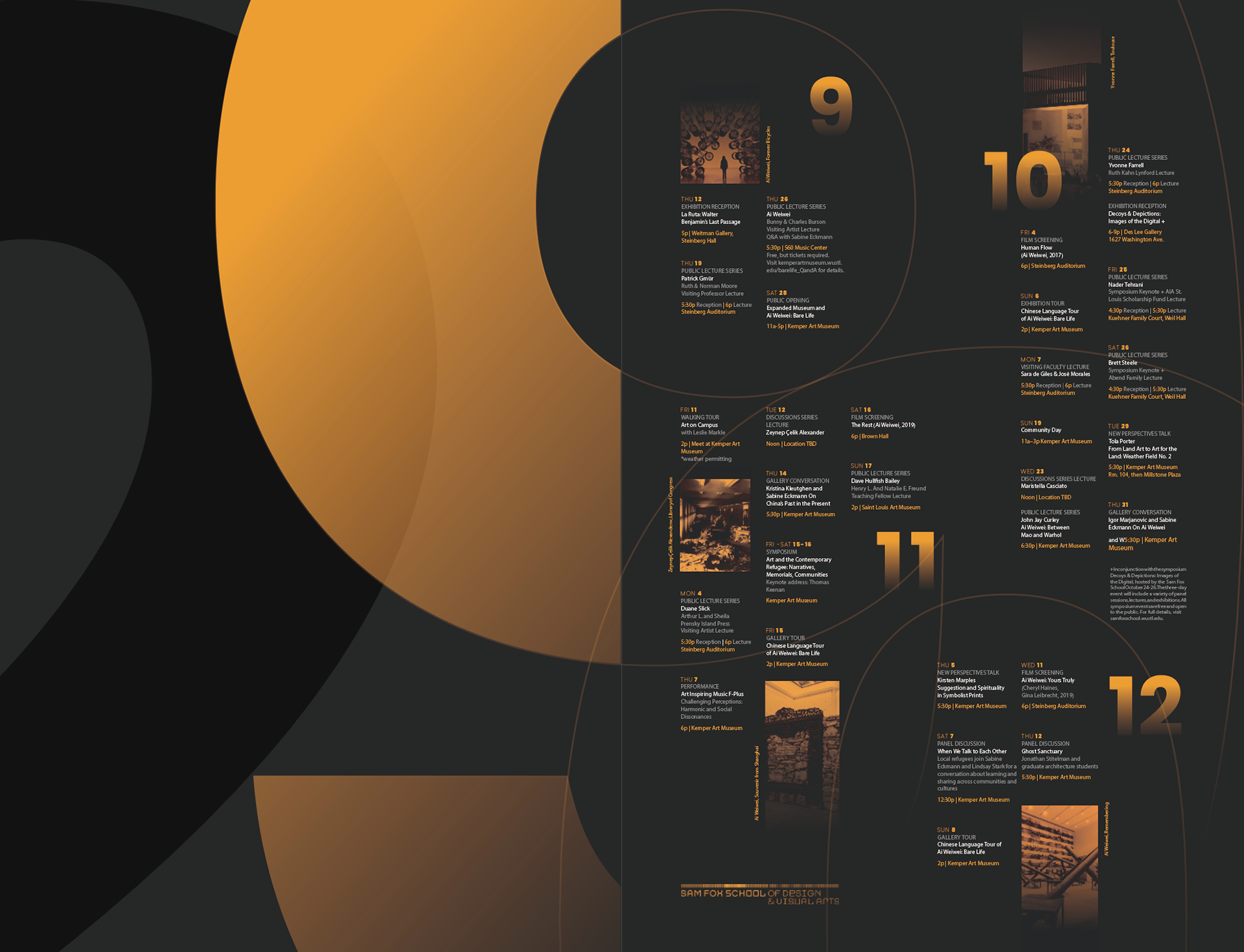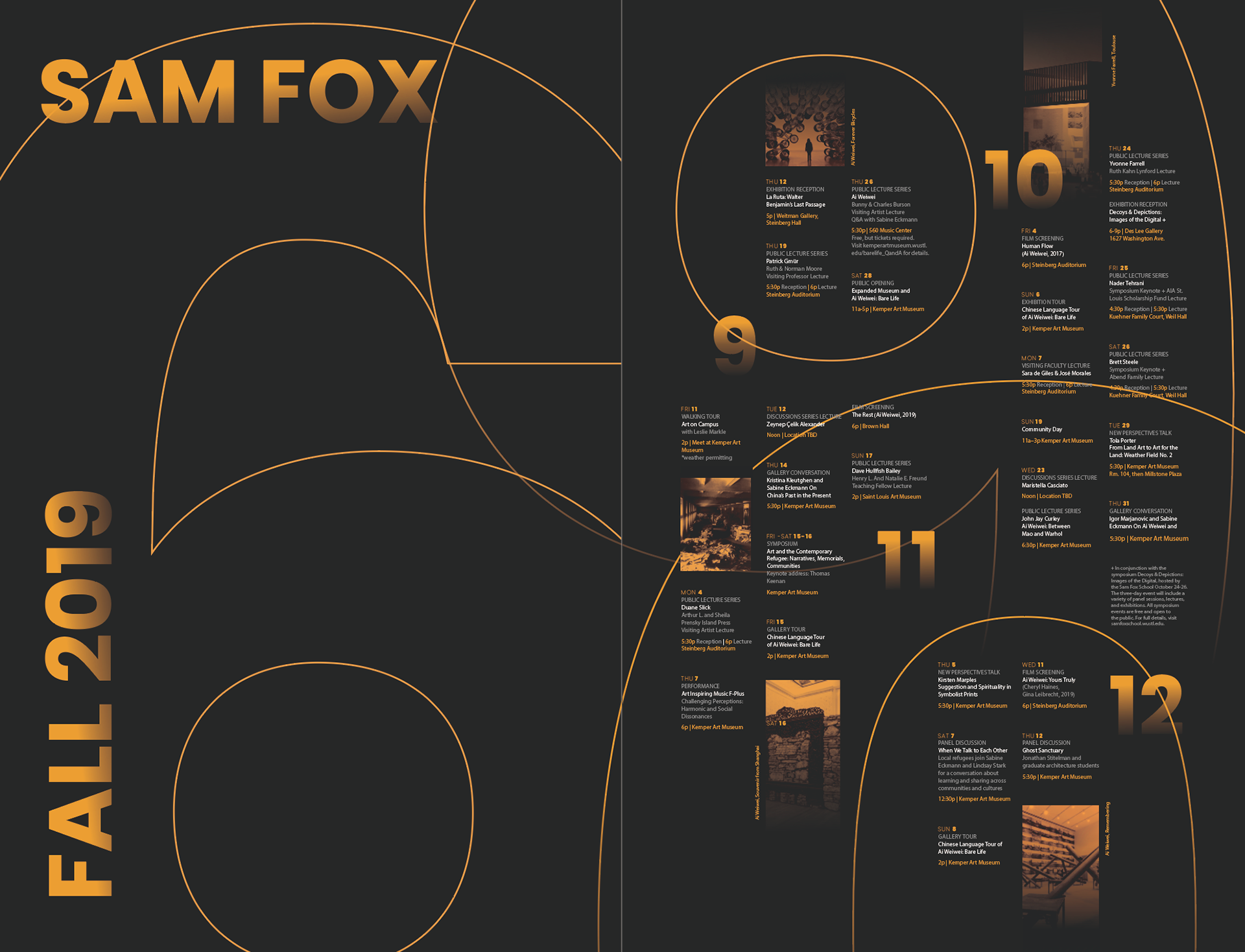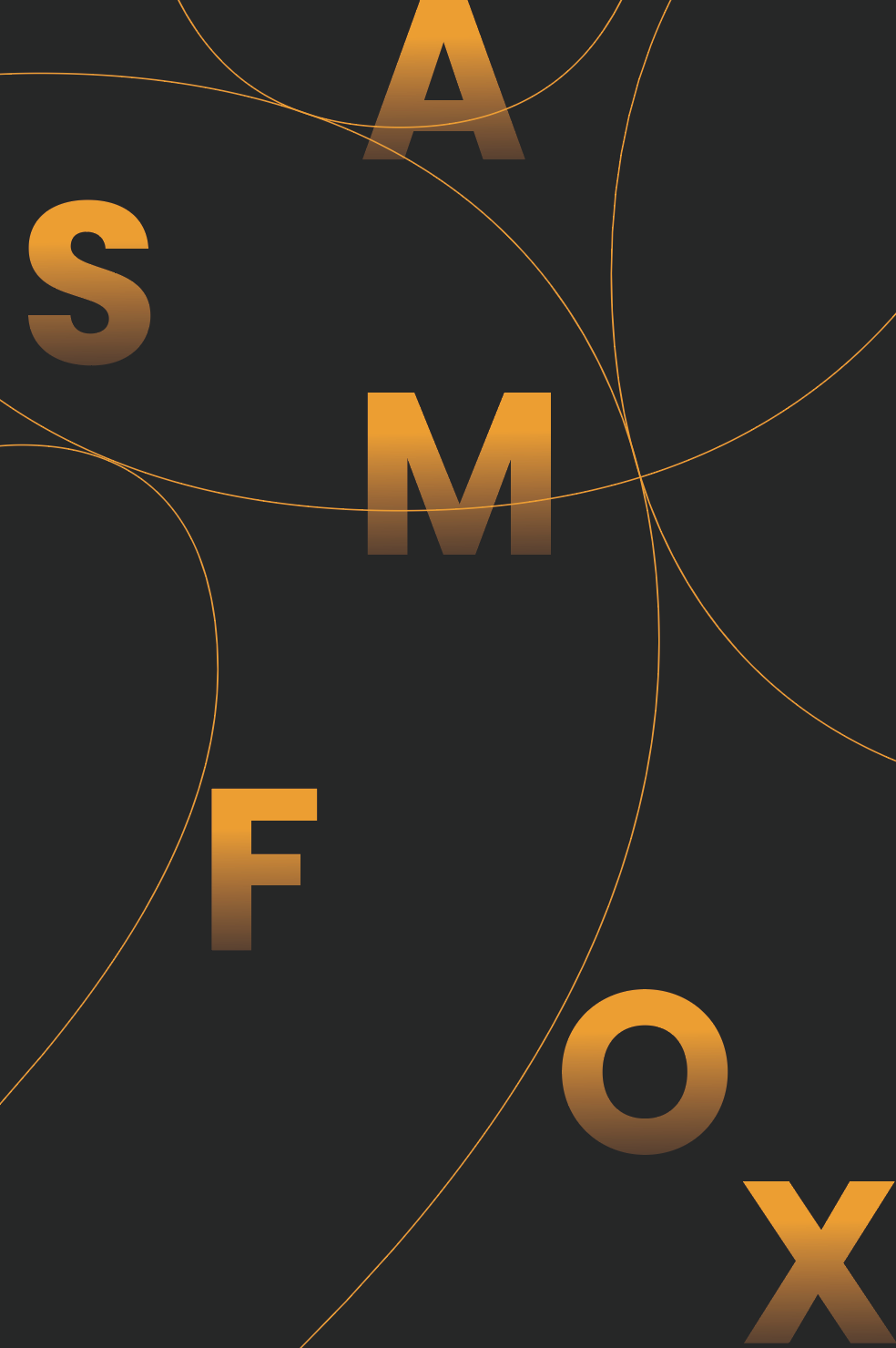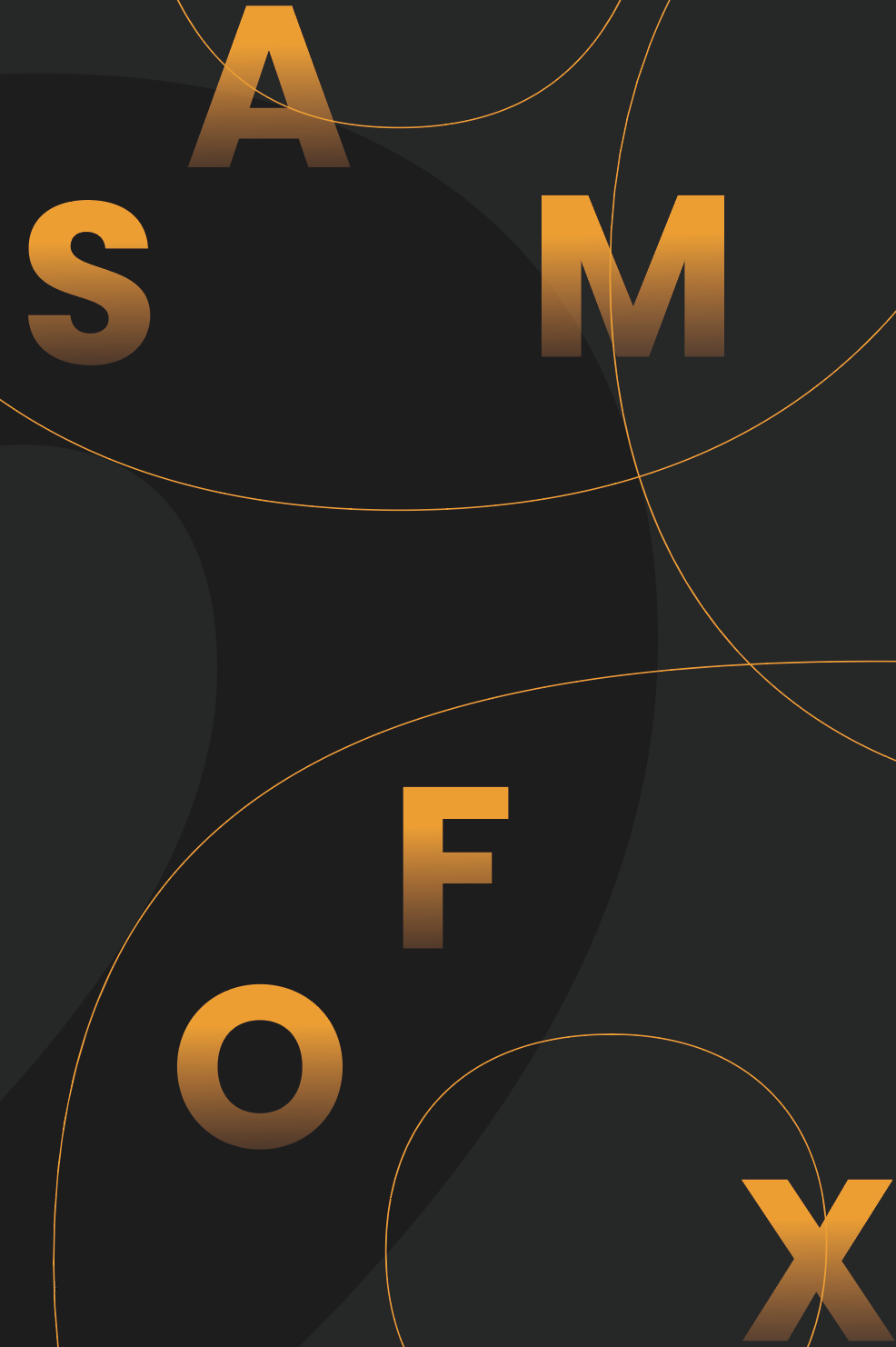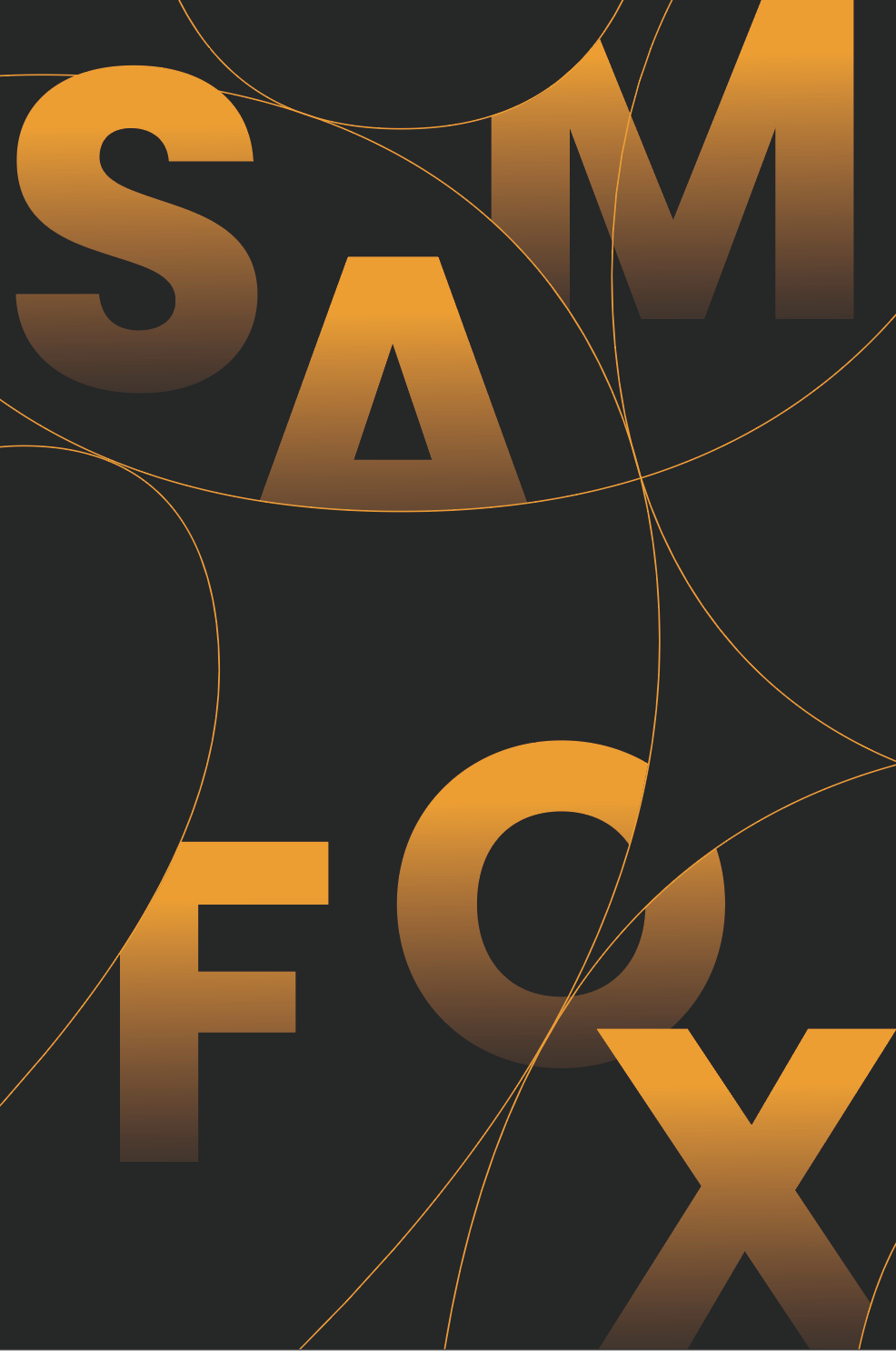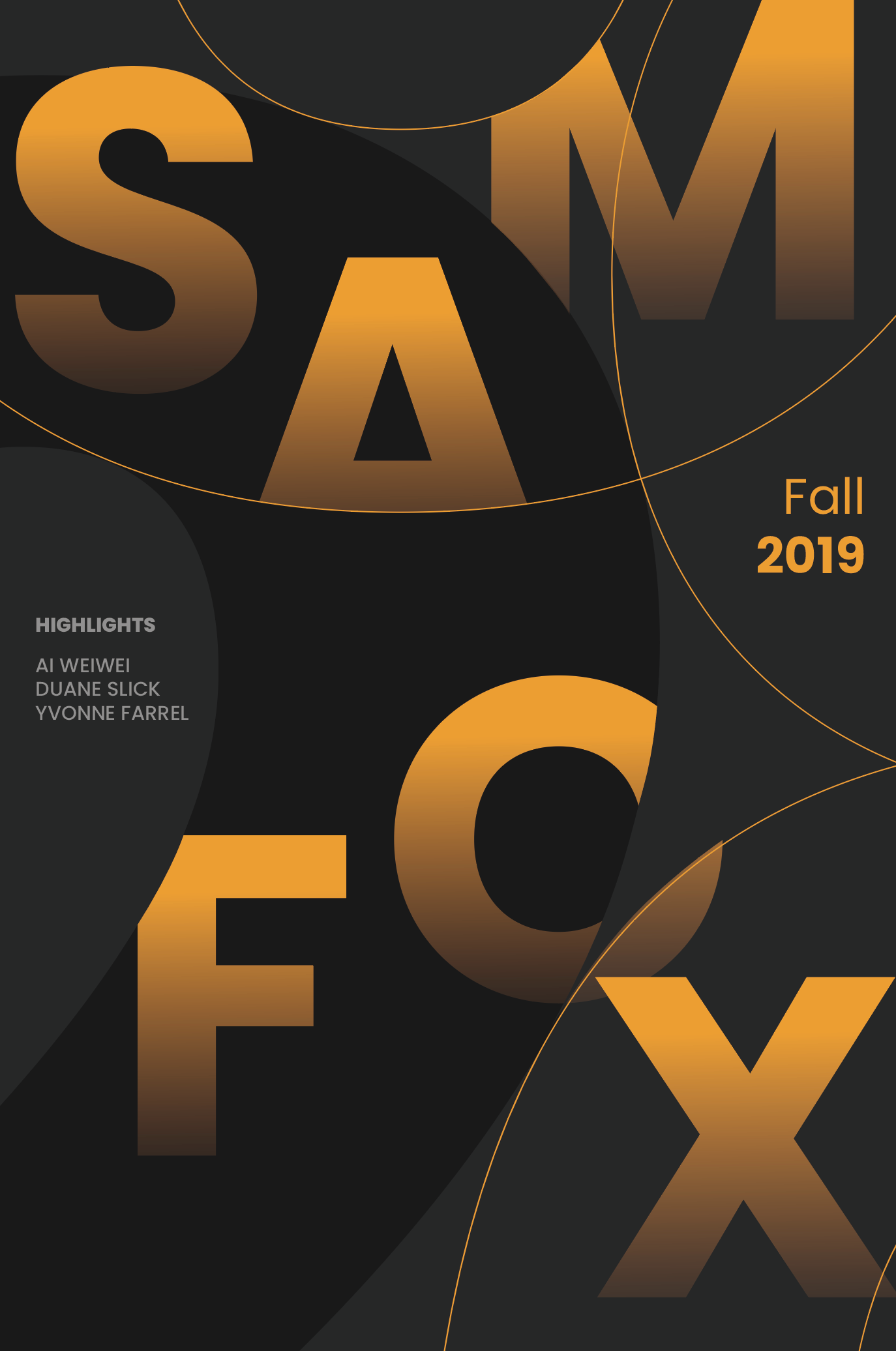 After the completion of the project, I was thinking how the change of material and carrier would impact the design, and how the current design can expand to the territory of branding. Therefore, I minimized the design and put it on a different material. Fall 2019 then becomes an event; this design would act as an event branding as a theme of semester, and be applied to various merchandise in echo with the design of the calendar within a complete system.